FREE CONSULTATION
Family Law Attorney Gwen J. Cryer offers free consultations, usually within 24 hours, for most pending matters.
Orlando Family Law attorney Gwen J. Cryer offers free initial consultations for family law matters. Attorney Cryer represents clients throughout the Central Florida region, primarily in the following areas of family law: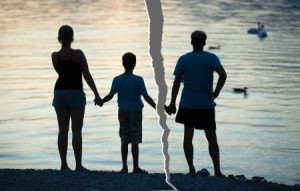 Simplified or Uncontested Divorce
Contested Divorce
Alimony or Spousal Support
Equitable Distribution of Assets and Debts
Parenting Plans* (Custody and Visitation)
Child Support
Relocation of Minor Child
Annulment
Paternity
Name Change
Domestic Violence Injunctions or Restraining Orders
Premarital Agreements ("Prenups")
Post-nuptial Agreements
Enforcement and Modifications of Judgments
You may find it helpful to review and complete the following forms prior to your initial consultation with Attorney Gwen J. Cryer about a dissolution of marriage (divorce) or paternity action:
CLIENT INFORMATION (PATERNITY)
Pursuant to Florida Rules of Family Procedure, each party to a dissolution of marriage or paternity case must file a completed Financial Affidavit:
FAMILY LAW FINANCIAL AFFIDAVIT (LONG)
FAMILY LAW FINANCIAL AFFIDAVIT (SHORT)
*Please note that effective October 2008, Florida Courts no longer use the terms "child custody" or "child visitation" when referring to parental time-sharing.