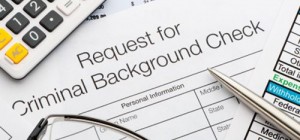 Unfortunately, we all are susceptible to falling prey to making a mistake. No one person is perfect and sometimes that imperfection can reveal itself in a criminal situation. Whether you were found guilty or not, you still end up with a criminal record. A criminal record can ruin a person's life.
With easy access to online background checks, corporations are using background checks to check for criminal records before hiring potential employees. You run a risk of losing a potential job if you have a criminal record. Anyone with an internet connection can look up your background and cause irreversible damage to your reputation. There have been parents who were not allowed to participate in school events with their children due to a prior arrest on their record.
Thankfully, in the state of Florida you have options.
Expunging a Criminal Record in Florida, under certain circumstances, can be done by a criminal defense attorney.
It is a complicated process and the rules are specific, but it is a possible option for many. If you were arrested but were never convicted of a crime, you have a right to be treated fairly and with dignity.
Expunging a Criminal Record in Florida is when a criminal record is physically destroyed. Once it is destroyed, it cannot be accessed again. There is a copy of the expungement in the office of the FDLE, however, the public has no access to it. Be aware that you will have to reveal that you have a record in specific situations, though the expungement is in place.
Sealing a record is when an arrest record is closed to inquiries and its existence only has to be revealed in a limited amount of situations. In most cases, where a person received a not guilty verdict or experienced a withheld adjudication the record could be sealed.
Due to the complexity of having an expungement or a sealing set in place, it is advisable to seek the assistance of a criminal law attorney in Florida. An experienced criminal law attorney can help you get your record in order. Using a criminal lawyer can save you a lot of time, effort and headaches.
A criminal law attorney in Orlando will walk you through the process of finding out whether or not your arrest is under the guidelines of being sealed or expunged. They will also be able to advise you on which will be the right option for you. They are aware of the changes in the law and have performed enough of these types of cases to be able to overcome any obstacle that may arise while working on your case.
When you have a legal situation, it is always best to speak with a lawyer to insure your situation is handled properly. Seeking the assistance of a criminal law attorney in Orlando can take a mistake that has haunted you for years and make it disappear. No one should have to suffer for their past mistakes, especially if they were vindicated.